October 5 & 6, 2024
HG is stoked to present…
A FAMILY WEEKEND at ANGEL FIRE Bike Park!
For kids ages 7 – 15
HG and it's team will host two days of learning and fun with the kiddos! They will enjoy lift-access riding and guided runs down some the most fun trails anywhere, with professional instruction along the way.  HG Coaches will meet each kiddo where they're at, offering individual coaching and maximum trail time. MORE SKILLS, LESS SPILLS!
KIDDOS WILL LEARN:
*BIKE PARK INTRO riding the chair lift, trail etiquette and safety
*DOWNHILL POSITION standing up on pedals, balanced and stable
*BRAKING CONTROL learning to adjust when and how much
*CORNERS/BERMS with confidence and consistency
*LEARN what it takes to go on drops & jumps
*STYLE AND FLOW pump and move to gain momentum and find glow
RIDER PREREQUISITES:  All riders should be confident on a bicycle and able to use hand brakes and change gears competently. Preferably, riders should have some exposure to technical, downhill trails. A full-suspension bike with a dropper seat post is recommended, but if your kiddo has a different bike to use, please reach out and we can discuss. Full-face helmets and protective gear are also recommended.
NEED A BIKE? Angel Fire Resort has a full bike shop, with downhill and trail bikes available for rent at 15% off for clinic attendees. Or Rent a HG Rocky Mountain kids bike!
So grab the family and let us teach you and your kiddos how to enjoy this sport that the whole family can do together!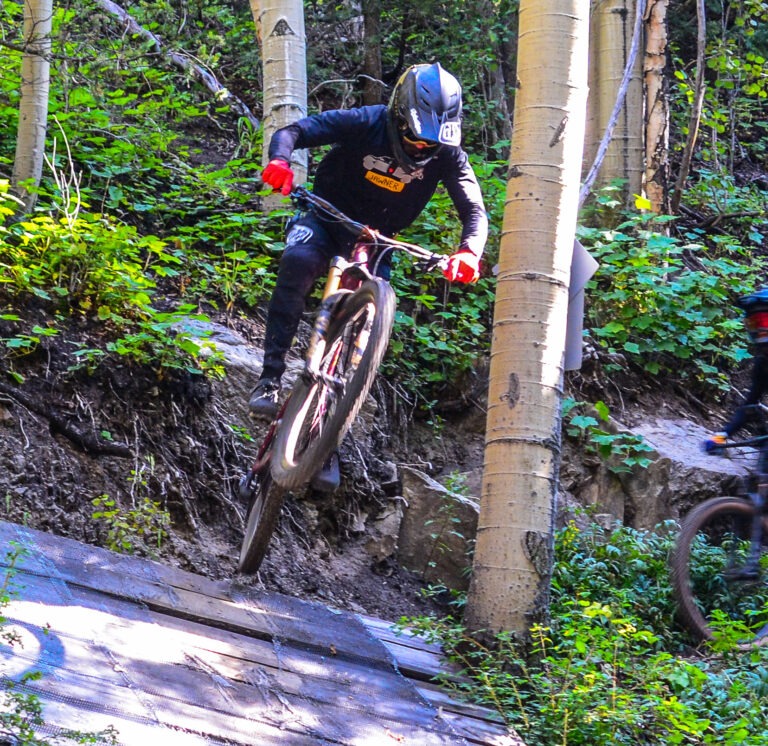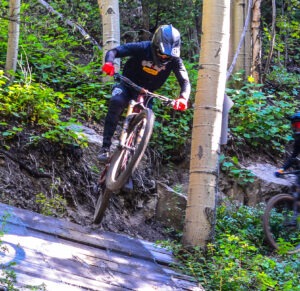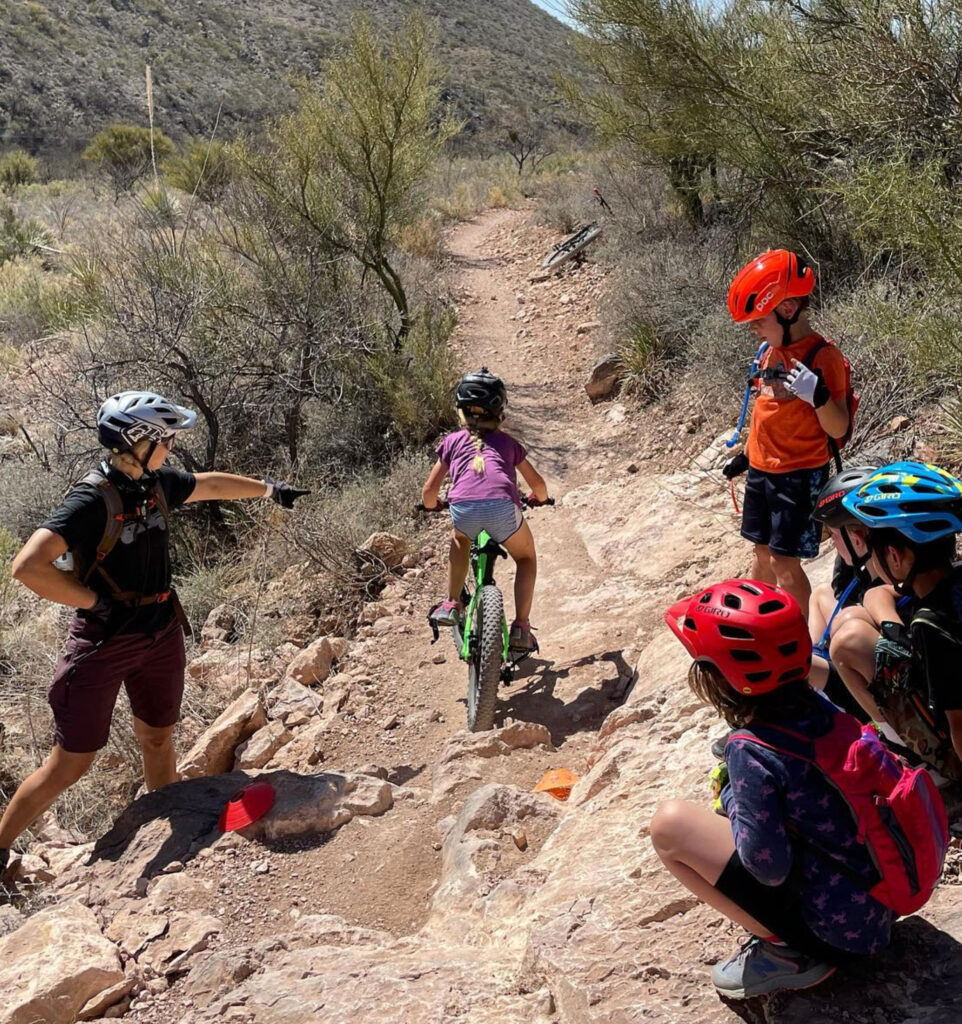 WHERE:  Angel Fire Bike Park, New Mexico (about 9-10 hours from Tucson or Phoenix)
WHEN:  October 5 and 6, 2024  (9a-4p)
COST:  $400(includes professional coaching, two day lift ticket, a Friday "Welcome Party" and lunch both Sat and Sun) Not Included: Transportation and Lodging**
**ANGEL FIRE RESORT OFFERING DISCOUNTED LODGING FOR THIS EVENT**
ABOUT THE COACHES:
Tara Alcantara
With over 25 years in the sport, Tara has dedicated her life to MTB, and feels most at home on gravity-fed trails. As a Level 2 "Air" PMBIA Certified Coach, Tara has an exceptional knack for pushing riders to help them break free of their self-imposed limitations. Using a logical approach versus a fear based approach, Tara helps her students develop the skills required to make solid decisions on the trail. As one of the very first of only a couple female riders on her home mountain, Mt Lemmon, she often chased some of Tucson's fastest riders down technical, fast trails. Tara started a Tucson based shuttle, rental, and guiding company called Home Grown MTB in 2016. She has become a resource for locals and tourists alike, looking to experience the big mountain riding and exhilarating backcountry trails of the Sonoran Desert. She is also a founding member and past President of TORCA (Tucson Off-Road Cyclists & Activists), with thousands of hours of volunteer work slinging dirt and rock to make the trails better for everyone. Tara has coached MTB professionally since 2016, traveling the country working for some of the biggest names in the industry and coaching at world class bike parks like Big Sky, Grand Targhee and locations such as Moab, UT and Whitefish, MT. Tara is also certified in PMBIA's "Kids Module" which is curriculum designed for kids.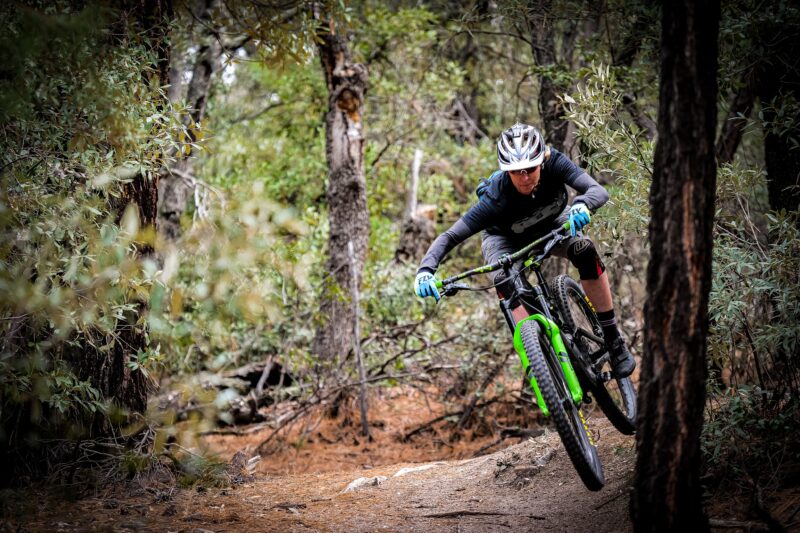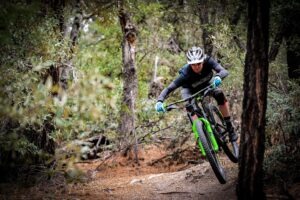 Art Alcantara
Art is co-owner of HG MTB, founder of TORCA (Tucson Off-Road Cyclists & Activists), a Level 2 "Air" PMBIA Certified MTB Coach, and a big supporter of all riders! Art is a talented rider who prefers long, backcountry epics and hot laps at the bike park. Art got into the sport after meeting his wife, Tara, and together they've spent the past two decades making dreams come true on the bike. Favorite places to ride are Retallack – BC, Whistler, Angel Fire Bike Park, and Mt Lemmon. His first coaching student was his wife, Tara, who he helped to develop into the rider she is today. Locally, Art has developed opportunities and advocated on behalf of riders for the past decade. He is currently working with the Coronado National Forest Santa Catalina Ranger District on it's Master Trails Plan to develop trails on Mt Lemmon.
Juan Del Castillo
Growing up riding dirt bikes in Tucson, Juan is most comfortable on two wheels. After living and riding in Angel Fire, New Mexico for many years, he turned his focus to mountain biking. Juan made a name for himself at the Angel Fire Bike Park, winning several "whip off" contests, and competing at a professional level in downhill and enduro races. Juan is a lead guide for Home Grown MTB and PMBIA certified mountain bike coach, with special training in coaching kiddos with the PMBIA Kids Module Course.His smooth and creative style of riding has inspired many other riders, and Juan is genuinely happy to share his techniques with those around him.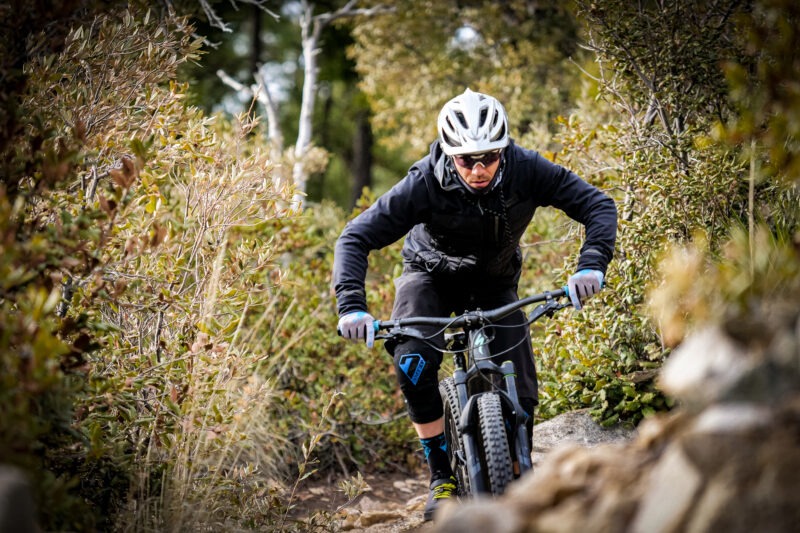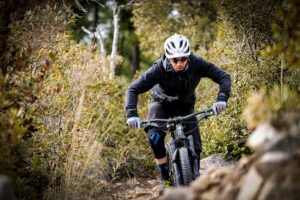 Matt Hrabko
Matt relocated to Tucson from California several years ago and dove head first into the MTB scene. He is a lead guide for HG, a Director on the board for TORCA, and talented mechanic for Tucson Performance & Endurance Center. Matt makes his living riding and working on bikes, and has a "calm, cool, and collected" style that makes him a pleasure to be around. As a PMBIA certified Coach, Matt has worked with hundreds of riders to help them improve their skills and ride with more confidence. Coaching at HG's Jr Shredder program, Matt is a natural with the kiddos and has helped many expand their comfort on the bike. Whether he's riding the chunk on the local trails or traveling to bike parks for downhill action, Matt is a talented athlete who is always happy to share the stoke with those around him!