Home Grown Mountain Biking Tours is stoked to present…
The 4th annual HG Slice of Lemmon "Ladies Edition" Skills and Ride Clinic
This clinic is OPEN TO ALL LEVELS! Small groups will be selected based on ability level and experience. Professional Mountain Bike Instructors will provide a safe environment to progress your abilities on the bike, and help you apply those skills on Mt Lemmon trails. This "all-mountain" style of riding offers fast descents, technical climbs, swoopy corners, drops & rollers, switchbacks, steep terrain, loose dirt and rocks, and off-camber single track. While these trails require a higher level of skill to navigate, they are incredibly rewarding and fun!
****LET US HELP YOU PROGRESS TO RIDING MORE CONFIDENTLY, SMOOTHER, AND WITH LESS HIKING*****
PREREQUISITES: **BASIC BIKE HANDLING SKILLS AND ACCESS TO A TRAIL MOUNTAIN BIKE** Full Suspension, 5+ Inches of Travel, and Dropper Seat Post Recommended **Or rent one of our all mountain steeds for $100 (Let us know in comments when registering if you'll need to rent a bike)
[wpecr_registration_button]
*PAYMENT IS REQUIRED TO SECURE RESERVATION. ALL RIDERS REQUIRED TO COMPLETE HG'S PRE-RIDE QUESTIONNAIRE AND WAIVER:
https://homegrownmtb.com/pre-ride-questionnaire/
https://waiver.smartwaiver.com/w/5a53a10fe249d/web/
When: Sunday, November 20th – 9a-4pm
Where: Gordon Hirabayashi Campground, Mt Lemmon, Arizona
Who: PMBIA Professional Instructors
Cost: $175 per person – includes lunch
*Professional photos provided by Pedal Pics Photography @ Vernie Aikins.
MEET YOUR COACHES: 
Tara Alcantara
Tara has been mountain biking for 25 years, and has devoted her life to growing the sport and helping increase opportunities for riders, specifically in the all-mountain, or "enduro" discipline. Tara is a PMBIA Certified Coach, and a Head Coach for Ladies Allride with Lindsey Richter, traveling to Montana and Wyoming in the summers to help spread the stoke to ladies in this sport. Tara is a founding member and past president of TORCA (Tucson Off-Road Cyclists & Activists), and owner of Home Grown MTB Tours, a guiding, coaching, shuttle, and rental company. Tara's first love is downhill, and riding fast and challenging terrain is where she finds her flow. As a personal trainer for nearly 20 years, Tara is skilled at developing athletes. She is results oriented with a passion for helping riders experience all they can from this sport.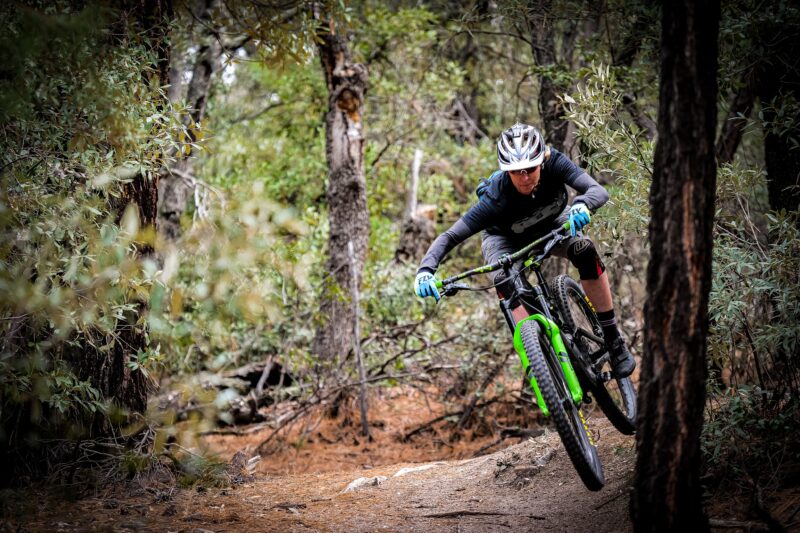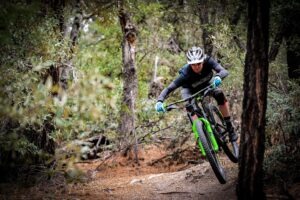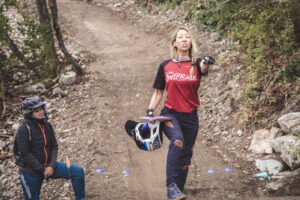 Matt Hrabko
Matt relocated to Tucson from California several years ago and dove head first into the MTB scene. He is a lead guide and equipment manager for HG, a Director on the board for TORCA, and talented mechanic. Matt makes his living riding and working on bikes, and has a "calm, cool, and collected" style that makes him a pleasure to be around. As a PMBIA certified Coach, Matt has worked with hundreds of riders to help them improve their skills and ride with more confidence. Whether he's riding the chunk on the local trails or traveling to bike parks for downhill action, Matt is a talented athlete who is always happy to share the stoke with those around him! Fun Fact:  Matt met his now wife at one of our first Mt Lemmon events, several years ago.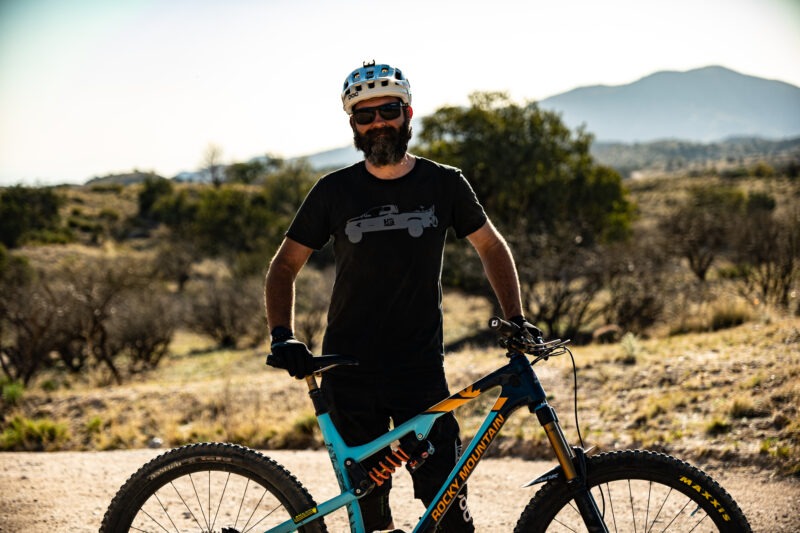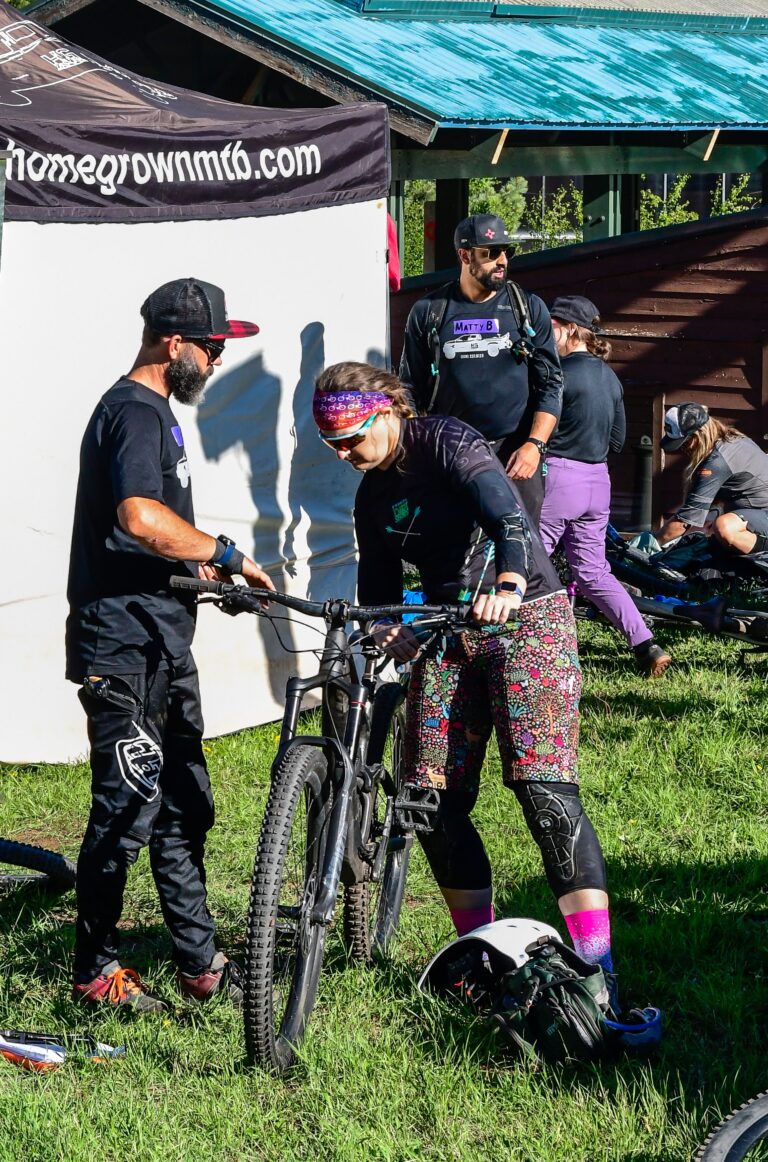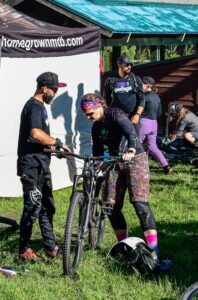 Kimber Burger
A lead guide for Home Grown MTB, Kimber has guided hundreds of riders on Mt Lemmon and all Tucson trails. Her endless energy and boundless enthusiasm make her a joy to be around and learn from! As a rider, Kimber is a total pro. As all good coaches, Kimber was a student before she was a coach. She embraces and embodies the foundational skills, and as a result has progressed extremely fast and is looking forward to her first Enduro race as an Expert. An adventure seeker by nature, she travels as often as she can to ride new places, and find bigger mountains to bomb down. As a newly certified PMBIA Coach, Kimber is the full package!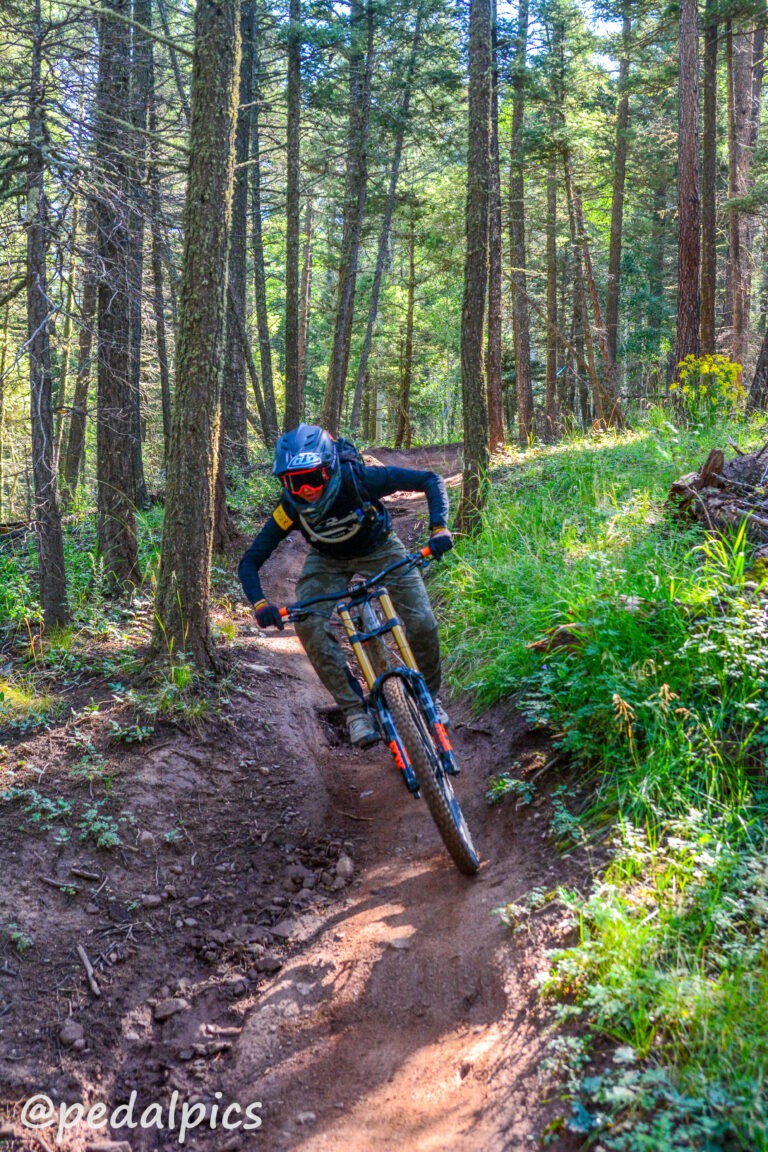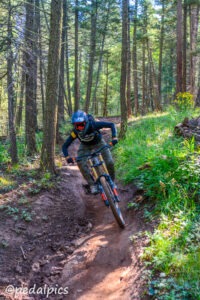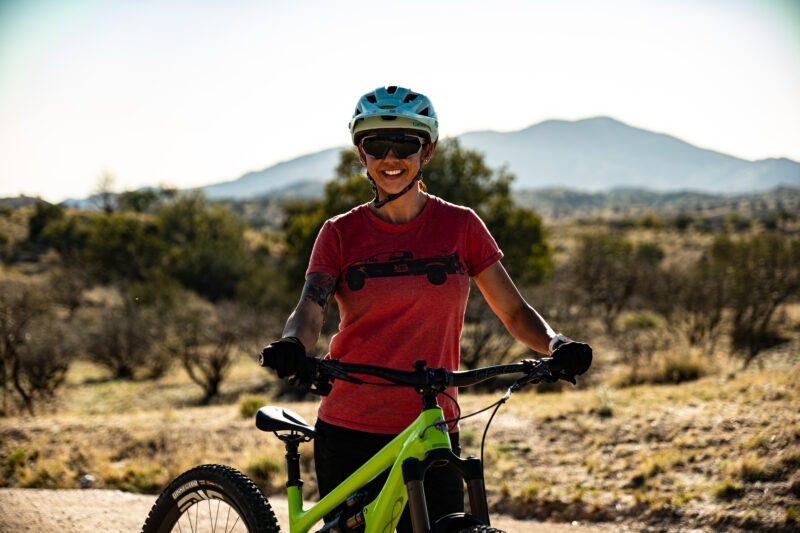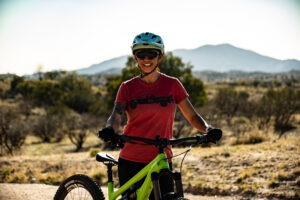 Juan Del Castillo
A Tucson native, Juan currently summers in Angel Fire, NM where you'll find him riding his moto on backcountry single track or whipping his bike off some sweet jumps at the Angel Fire Bike Park. Juan is an experienced rider who has coached several up and coming Junior racers – he is also PMBIA Certified and a Lead Guide for HG MTB. Known for his smooth, stylish lines and comfortability with being in the air, Juan makes riding mountain bikes look like a form of art. While his playful riding style stands out the most, Juan is an outstanding guide and coach, always eager to help each rider get the most out of their coaching session.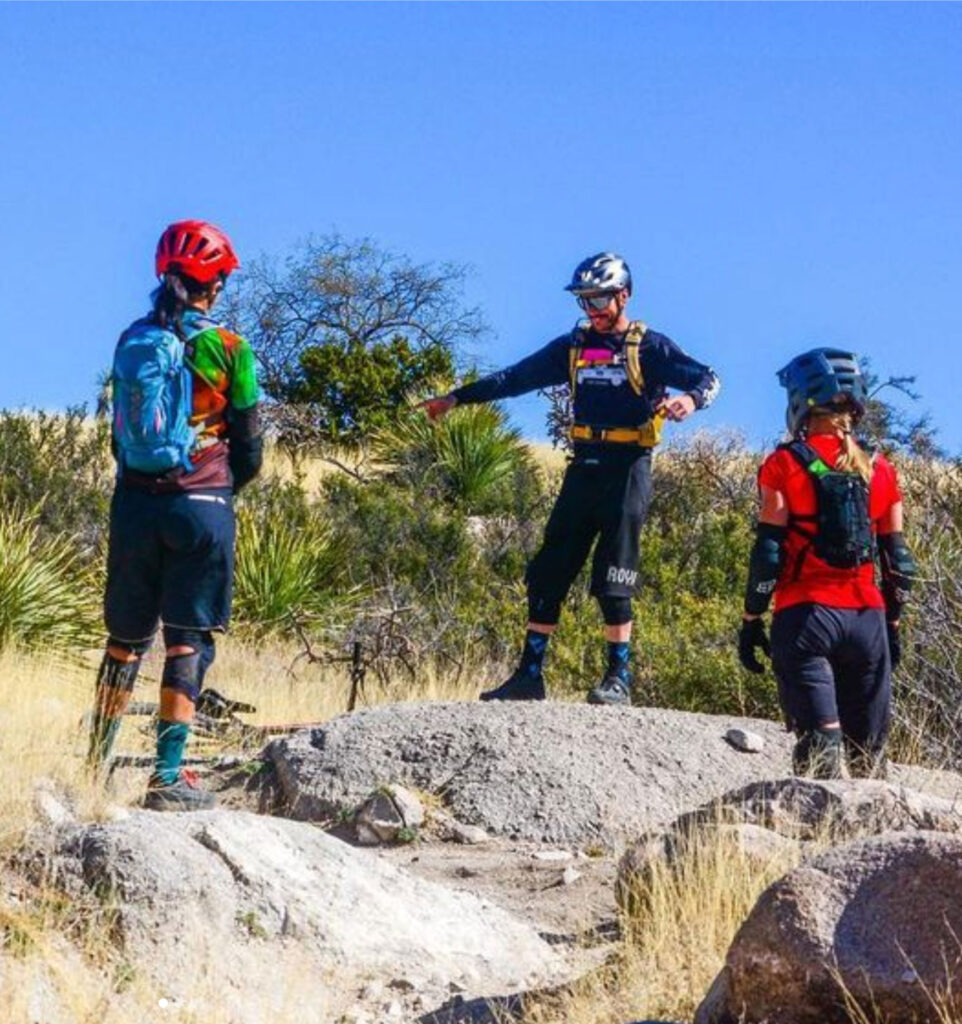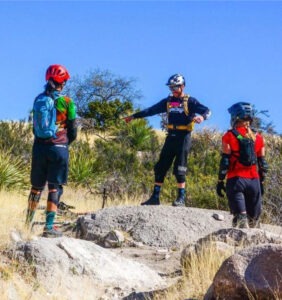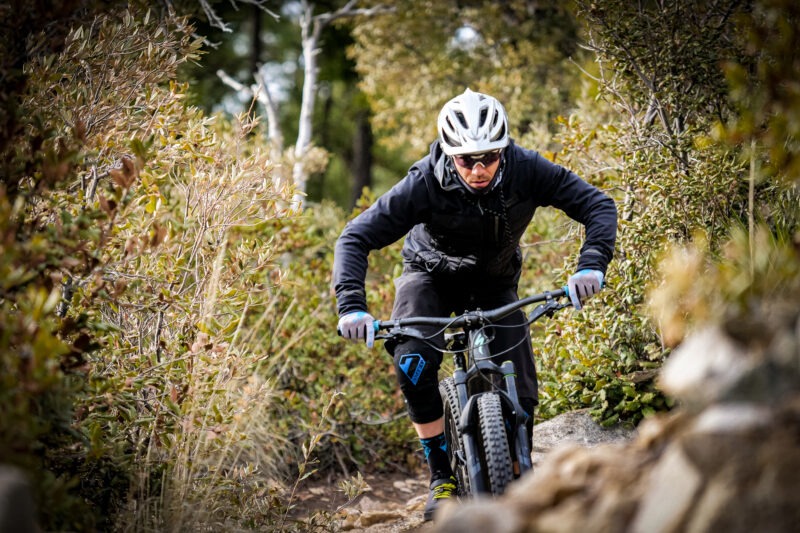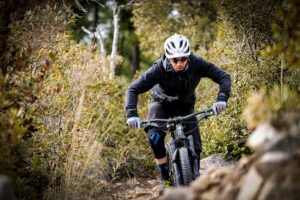 **PLEASE NOTE:  HG believes a well-rounded athlete benefits from the perspective of both male and female coaching. While this clinic is focused on the ladies, HG will utilize it's professional male coaches to provide coaching assistance and mechanical support.