**THIS CLINIC IS SOLD OUT. TO BE ADDED TO THE WAITING LIST, PLEASE EMAIL TARA@HOMEGROWNMTB.COM**
Home Grown Mountain Biking Tours is stoked to present the HG Slice of Lemmon "Ladies Edition" Skills and RideClinic…
This clinic is OPEN TO ALL LEVELS! Small groups will be selected based on ability level and experience. Professional Mountain Bike Instructors will provide a safe environment to progress your abilities on the bike, and help you apply those skills on Mt Lemmon trails. This "all-mountain" style of riding offers fast descents, technical climbs, swoopy corners, drops & rollers, switchbacks, steep terrain, loose dirt and rocks, and off-camber single track. While these trails require a higher level of skill to navigate, they are incredibly rewarding and fun!
From beginner to expert, all skill levels will be grouped accordingly and assigned to one of HG's professional MTB coaches. Coaches will present trail challenges in a safe and thoughtful way, tailoring each lesson to achieve progression with each rider.
PREREQUISITES: **BASIC BIKE HANDLING SKILLS, AND ACCESS TO A TRAIL MOUNTAIN BIKE** Full Suspension, 5+ Inches of Travel, and Dropper Seat Post Recommended **Or rent a bike from us… New Carbon Stumpjumper for $50
[wpecr_registration_button]
*PAYMENT IS REQUIRED TO SECURE RESERVATION. ALL RIDERS REQUIRED TO COMPLETE HG'S PRE-RIDE QUESTIONNAIRE:
https://homegrownmtb.com/pre-ride-questionnaire/
When: Sunday, November 3rd – 9a-4pm
Where: Gordon Hirabayashi Campground, Mt Lemmon, Arizona
Who: PMBIA Professional Instructors
Cost: $150 per person – includes lunch
MEET YOUR COACHES: 
Tara Alcantara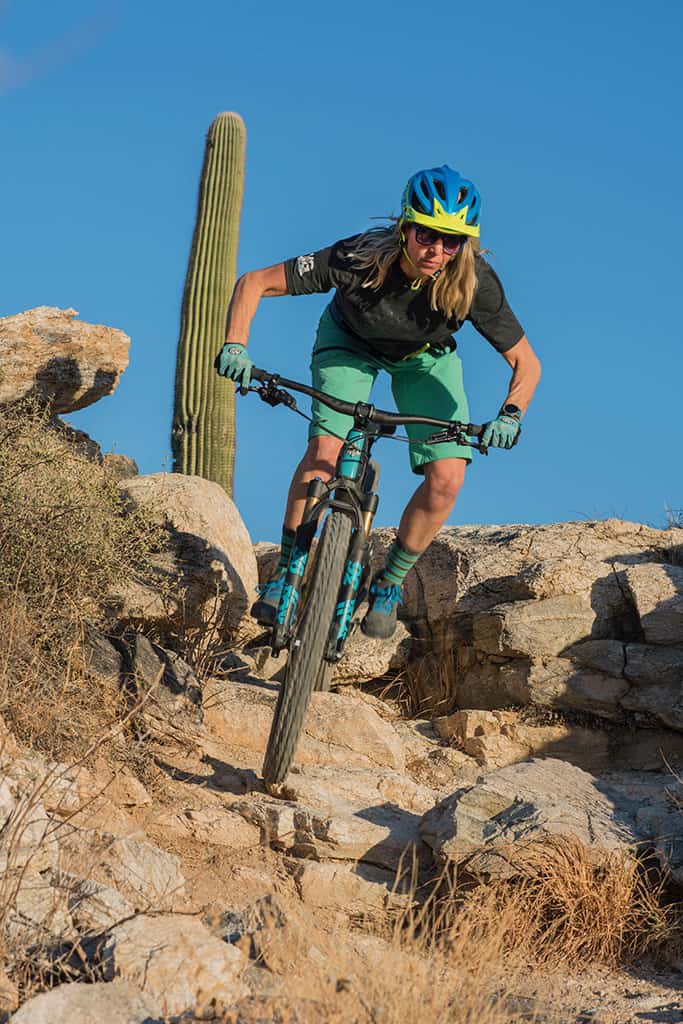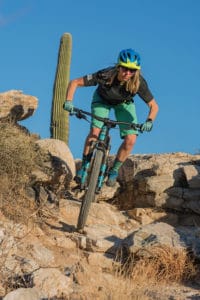 Tara has been mountain biking for 25 years, and has devoted her life to growing the sport and helping increase opportunities for riders, specifically in the all-mountain, or "enduro" discipline. Tara is a PMBIA Certified Coach, and a Head Coach for Ladies Allride with Lindsey Richter, traveling to Montana and Wyoming in the summers to help spread the stoke to ladies in this sport. Tara is a founding member and current president of TORCA (Tucson Off-Road Cyclists & Activists), and owner of Home Grown MTB Tours, a guiding, coaching, shuttle, and rental company. Tara's first love is downhill, and riding fast and challenging terrain is where she finds her flow.
Kelly Wild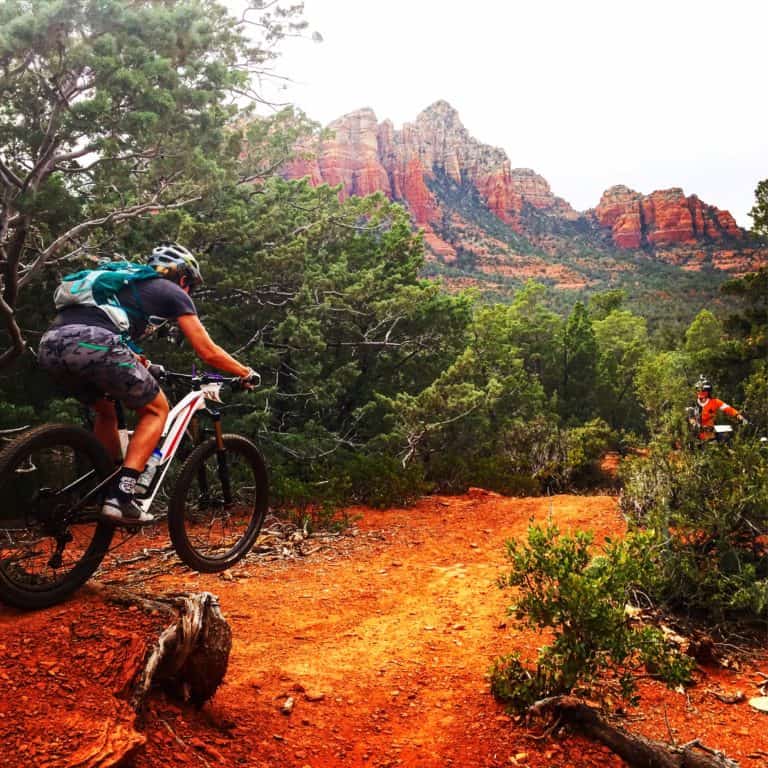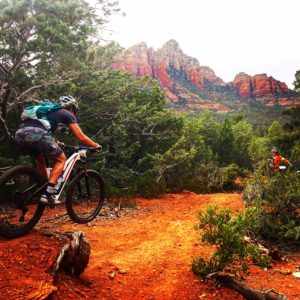 Kelly moved to town 10 years ago and her love for the mountains of Tucson ignited a passion for exploring the trails they contain. Kelly started out trail running, and an interest in learning how to mountain bike came shortly after.  Kelly took a private lesson from Tara, followed by a couple of clinics put on by Homegrown. She has been riding the rugged trails of Mt. Lemmon ever since!
Kelly has enjoyed both the social pace of riding with friends as well as racing endurance and enduro. She is PIMBIA level 1, certified and is looking forward to giving back to the cycling community that was so welcoming to her. Kelly and her husband, Jesse, have three girls and a yellow lab.
Erin Heinz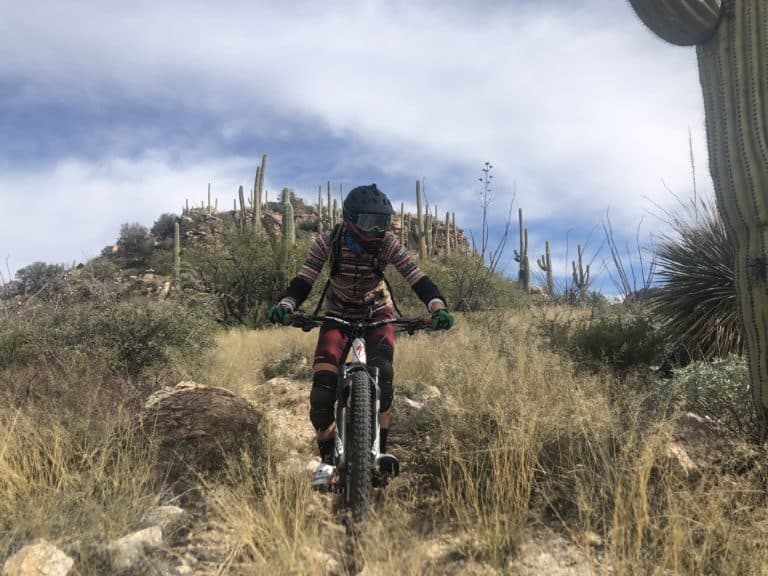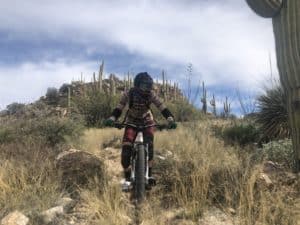 Erin has been mountain biking on unforgiving Tucson terrain for four years. She built her skills on the rocks and drops of Mt. Lemmon and prefers technical rock gardens and dodging rattle snakes. "I participated in a clinic with Homegrown about 3 years ago and it changed my riding completely. I looked at my riding partners and saw all of our riding improve. Three months after that first clinic, and we were markedly better, more confident riders." She is an advocate for women's mountain biking in Tucson and and has supported Tara in clinics in Arizona and New Mexico. She has competed in enduro races the last two years in Colorado, Montana, California, New Mexico and Arizona.
Stefanie McDaniel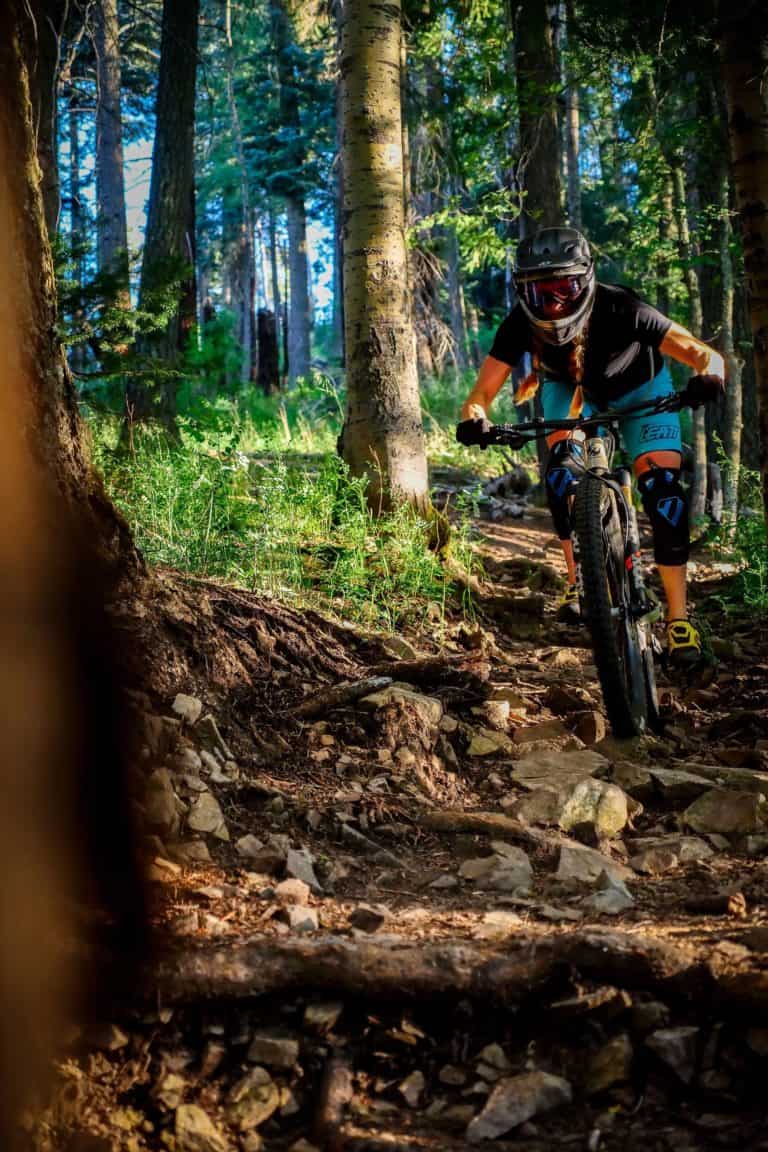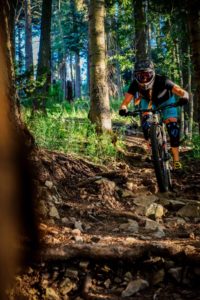 Growing up riding dirt bikes on technical desert single track, Stefanie is no stranger to two wheels. After picking up mountain biking in 2015 and entering her first race in the fall of 2017, she's quickly made a name for herself in Professional Enduro Racing. Stefanie is the current 2-time Arizona and Nevada state Enduro champion, and most recently 3rd overall Pro Woman in the 2019 Big Mountain Enduro Series. Riding for the US Factory Pivot Cycles Enduro Team, Stefanie is looking forward to continuing to rise up the ranks in the coming years. She owes much of her success on the bike to continued quality professional instruction. Her passion for learning and practice has grown into teaching others how to progress safely and become more confident and skilled riders. As a PMBIA Certified Instructor, Stefanie is excited to pass her stoke for bikes onto her future students!
Lindsay Nohl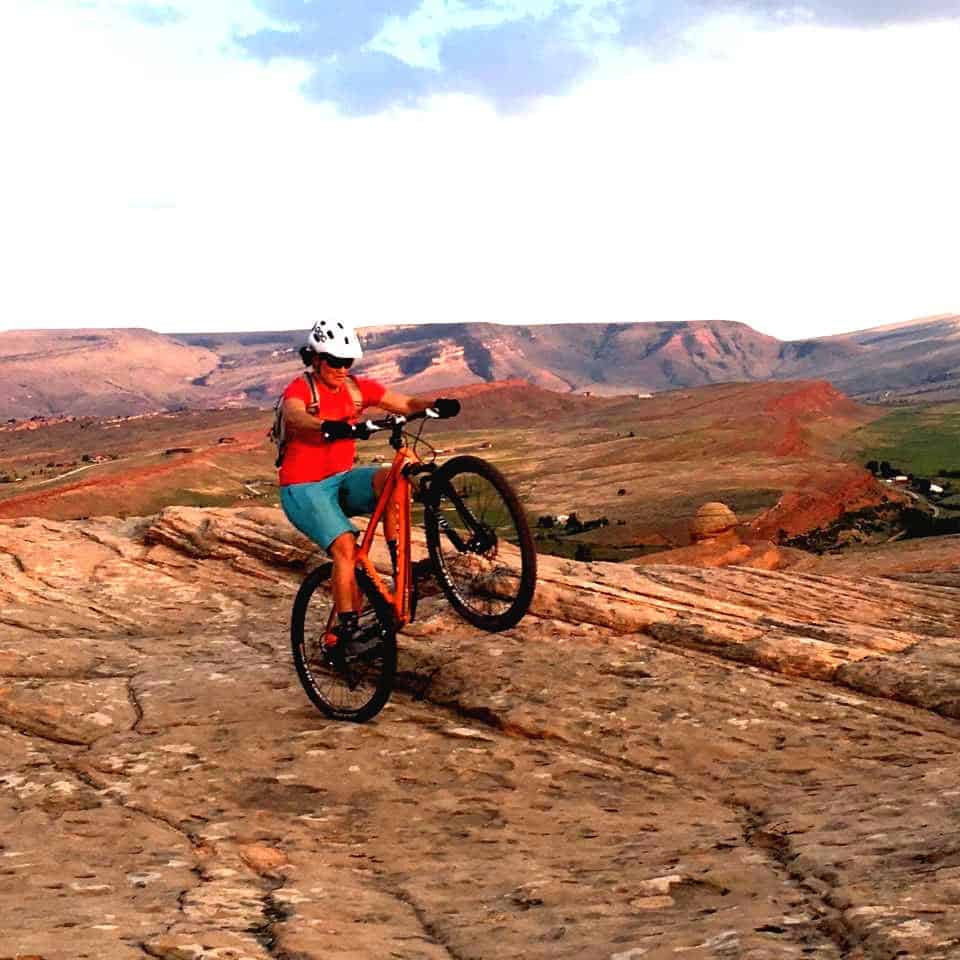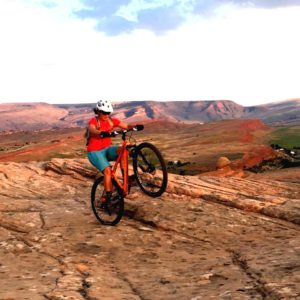 Lindsay likes to ride. all. the. bikes. She's made mountain biking her dedicated sport for the past six years and likes every style of riding there is….cross country, gravel, enduro, bikepacking, singlespeeding…. She's been a PMBIA Level 1 instructor for the past four years and has taught clinics in both Arizona and Wyoming. She also has teaching experience from fifteen years working for the National Outdoor Leadership School (NOLS) as a backpacking, rock climbing and caving instructor. Lindsay also is currently working on becoming a certified life coach. Her favorite thing about mountain biking is how it both brings community together and also allows people to face their fears and push themselves out of their comfort zone.
**PLEASE NOTE:  HG believes a well-rounded athlete benefits from the perspective of both male and female coaching. While this clinic is focused on the ladies, HG will utilize it's professional male coaches to provide coaching assistance and mechanical support.