Women's Weekend at Angel Fire Bike Park
HG is stoked to present…
The third annual Women's Weekend at Angel Fire Bike Park! HG and it's talented coaches will host two days of lift-access riding at one of the best bike parks in the country in Angel Fire, New Mexico. Riders will enjoy guided runs down some the most fun trails anywhere, with professional instruction and coaching along the way.
HG will have at least two coaches for a group of no more than 10 riders, with multiple lift-accessed runs throughout the day to maximize trail time. Topics covered will include:
*Keeping speed and traction through corners and berms
*Learning to "get air" with drops and jumps, and the fundamental mechanics necessary to land safely
*Bike park culture and etiquette
*Line selection and technical, steep descending
*Finding the flow required to ride fast downhill
Prerequisites:  All riders should be "strong-beginner/intermediate" with some exposure to technical, downhill trails. A full-suspension bike with a dropper seat post is required. Full-face helmets and protective gear are also recommended. WANT TO RENT A BIKE? Angel Fire Resort has a full bike shop, with downhill and trail bikes available for rent at 15% off for clinic attendees. 
So grab your lady crew and sign up today!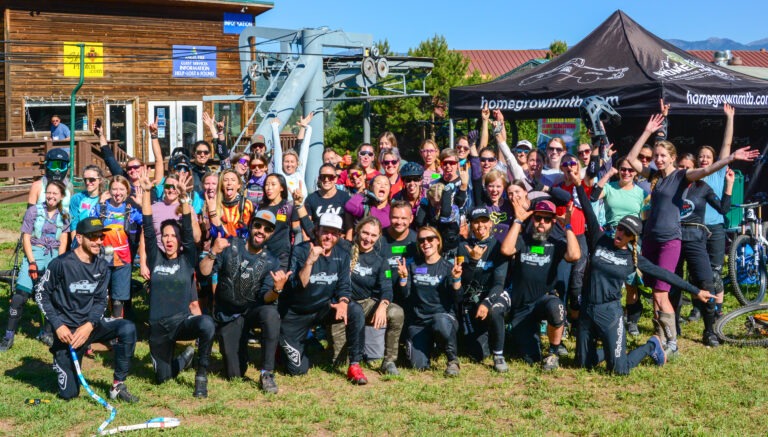 WHERE:  Angel Fire Bike Park, New Mexico (about 9-10 hours from Tucson or Phoenix)
WHEN:  July 8/9 (9a-4p)
COST:  $480 (includes professional coaching, two day lift ticket, a Friday "happy hour" and lunch both Sat and Sun) Not Included: Transportation and Lodging**
**ANGEL FIRE RESORT OFFERING DISCOUNTED LODGING FOR THIS EVENT**
(discount codes will be sent after registration and payment confirmed)
ABOUT THE COACHES:
Tara Alcantara
With over 25 years in the sport, Tara has dedicated her life to MTB, and feels most at home on gravity-fed trails. As a Level 2 "Air" PMBIA Certified Coach, Tara has an exceptional knack for pushing riders to help them break free of their self-imposed limitations. Using a logical approach versus a fear based approach, Tara helps her students develop the skills required to make solid decisions on the trail. As one of the very first of only a couple female riders on her home mountain, Mt Lemmon, she often chased some of Tucson's fastest riders down technical, fast trails. Tara started a Tucson based shuttle, rental, and guiding company called Home Grown MTB in 2016. She has become a resource for locals and tourists alike, looking to experience the big mountain riding and exhilarating backcountry trails of the Sonoran Desert. She is also a founding member and past President of TORCA (Tucson Off-Road Cyclists & Activists), with thousands of hours of volunteer work slinging dirt and rock to make the trails better for everyone. Tara has coached MTB professionally since 2016, traveling the country working for some of the biggest names in the industry.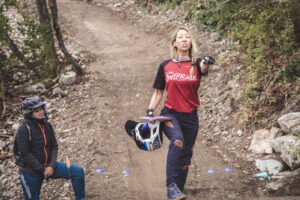 Art Alcantara
Art is co-owner of HG MTB, founder of TORCA (Tucson Off-Road Cyclists & Activists), PMBIA Level 2 "Air" Certified MTB Coach, and a big supporter of the ladies! Art is a talented rider who prefers long, backcountry epics and hot laps at the bike park. Art got into the sport after meeting his wife, Tara, and together they've spent the past two decades making dreams come true on the bike. Favorite places to ride are Retallack – BC, Whistler, Angel Fire Bike Park, and Mt Lemmon. His first coaching student was his wife, Tara, who he helped to develop into the rider she is today. Locally, Art has developed opportunities and advocated on behalf of riders for the past decade.
Juan Del Castillo
Growing up riding dirt bikes in Tucson, Juan is most comfortable on two wheels. After living and riding in Angel Fire, New Mexico for many years, he turned his focus to mountain biking. Juan made a name for himself at the Angel Fire Bike Park, winning several "whip off" contests, and competing at a professional level in downhill and enduro races. Juan is a lead guide for Home Grown MTB and PMBIA certified mountain bike coach. His smooth and creative style of riding has inspired many other riders, and Juan is genuinely happy to share his techniques with those around him.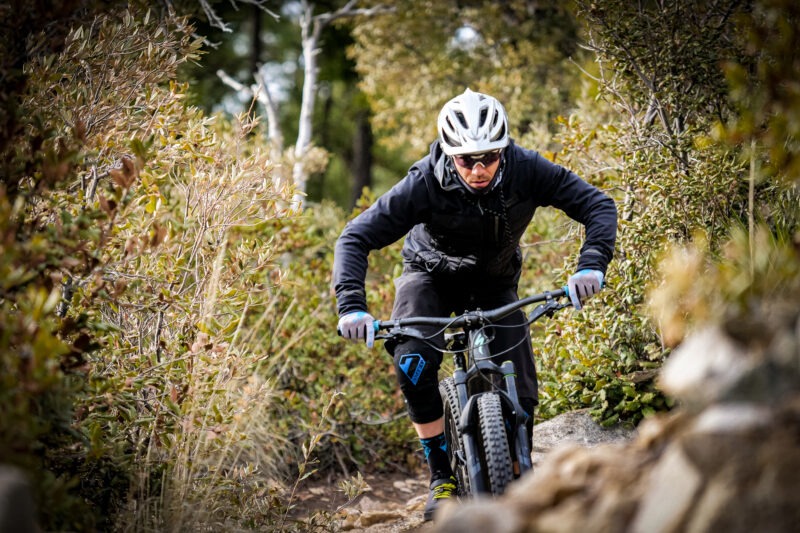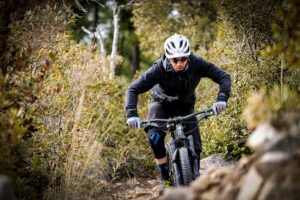 Matt Hrabko
Matt relocated to Tucson from California several years ago and dove head first into the MTB scene. He is a lead guide for HG, a Director on the board for TORCA, and talented mechanic. Matt makes his living riding and working on bikes, and has a "calm, cool, and collected" style that makes him a pleasure to be around. As a PMBIA certified Coach, Matt has worked with hundreds of riders to help them improve their skills and ride with more confidence. Whether he's riding the chunk on the local trails or traveling to bike parks for downhill action, Matt is a talented athlete who is always happy to share the stoke with those around him!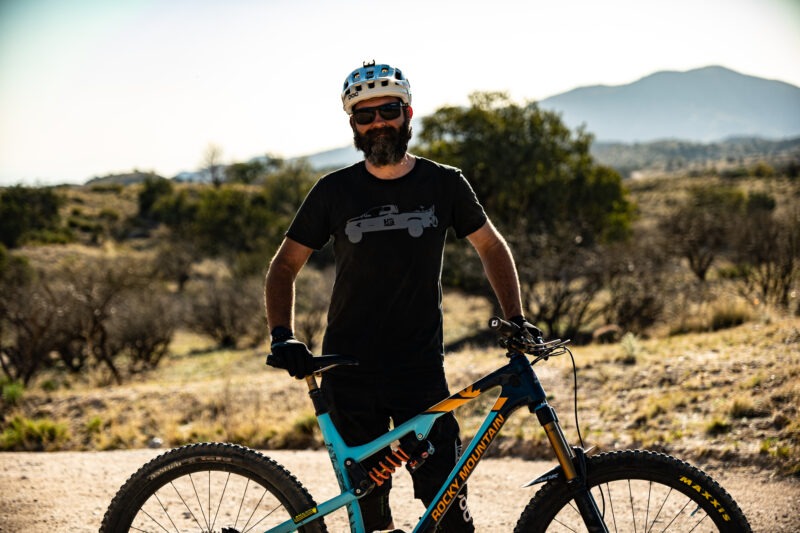 Lea Julson-Gibbs
Lea has been mountain biking since before she moved to Bend, in the late '90s, when she started racing and riding with some of the most talented riders at the time, including professional XC and DH racers. She was one of the first women racers in the popular Super D series in Central Oregon (the pre-curser to Enduro), and went on to race the pro class in the first BME's (Big Mountain Enduros). Lea is a strong backcountry rider, skilled at everything from long Colorado climbs at elevation to ripping downhill trails and everything in between. She is a PMBIA certified instructor, coaching privately and for Vida MTB series. While living and riding in the Denver front range, she dedicated her time to COMBA, leading women's rides and advocating for riders. Lea currently resides in Telluride where she continues to help grow the sport, including coaching youth and women. She is a full-time teacher, wife, and dog mom. Fun Fact!  Lea and Tara are childhood friends, having ridden bikes together for the past 30 years. Bikes continue to bring them together and have been a driving force in their long time friendship.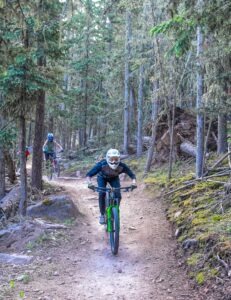 Joanna Yates
After coaching full time at Snowshoe Bike Park in the beautiful mountains of West Virginia, Joanna packed up and moved to the ledgy red-rock-mecca of Sedona. Riding in the rugged West Virginia terrain pushed her out of her comfort zone and eventually allowed her to transition from fearing technical terrain to seeking it.
Nowadays, Joanna feels right at home on the rocky, steep Sedona trails.  When instructing, Joanna encourages her students to push their own comfort zones and helps riders to build a strong mental mindset, a key to successful shredding.
Joanna's coaching style focuses on powerful guidance, technical knowledge and strong structure. She builds confidence in her students by focusing on practice, commitment and FUN. It is a proven fact that it is impossible to ride bikes with Joanna and not be smiling.
She currently holds her Level 2 Terra Method IDP certification and is working towards her BICP Level 3 Instructor Trainer Certification. She visits further training courses yearly and gets coaching monthly, because for her, lack of learning is regression.
Joanna has been coaching professionally for the past 6 years, and has helped hundreds of clients reach their full potential on the bike.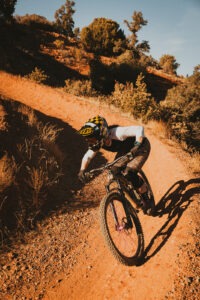 Shandra Lee
Shandra grew up in Ontario, Canada, became an Endodontist and is currently living and working in Olympia, WA. Shandra is an avid mountain biker who has traveled extensively to experience the best trails in the world. Her background as an XC racer gives her a solid endurance platform, while her recent downhill endeavors have opened up a whole new world of opportunities on the bike. Shandra has pushed herself to compete in super challenging events, including the Moab Rocks Stage Race, where she came in 2nd in the Masters category. Shandra is a smooth and talented rider, always seeking to better herself on and off the bike. She brings a wealth of experience, knowledge, and consistently gives back to the MTB community she loves. HG is lucky to have Shandra on the team!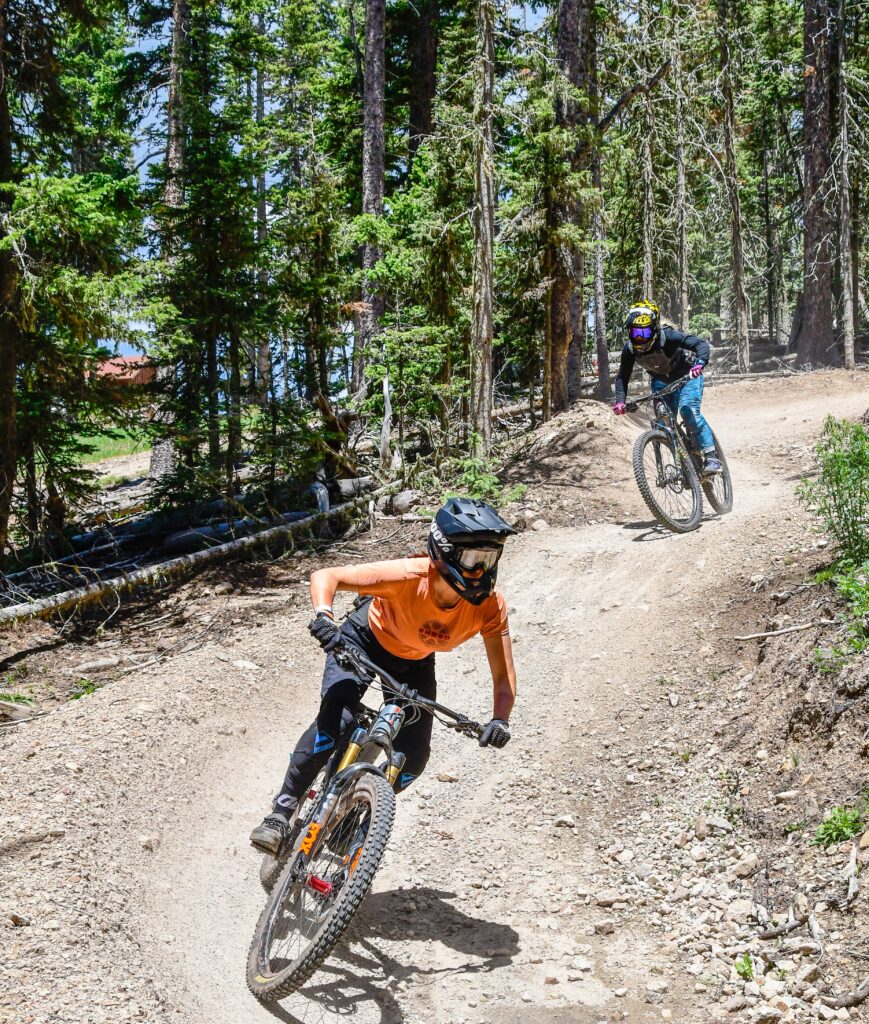 Matt Billingsley
A local to Angel Fire, NM, Matt has dedicated his life to this quaint mountain town known for the best bike park in the West. An elected official, Matt is a Councilman and also a small business owner. On the mountain, he's held jobs at the resort such as Patroller and spends his down time riding laps at the bike park. Matt is an experienced outdoorsman, with expert knowledge of the area. As a MTB Coach, this will be Matt's 3rd season coaching for HG at the bike park. Matt is a capable rider always willing to lend a hand on the trail or show someone around.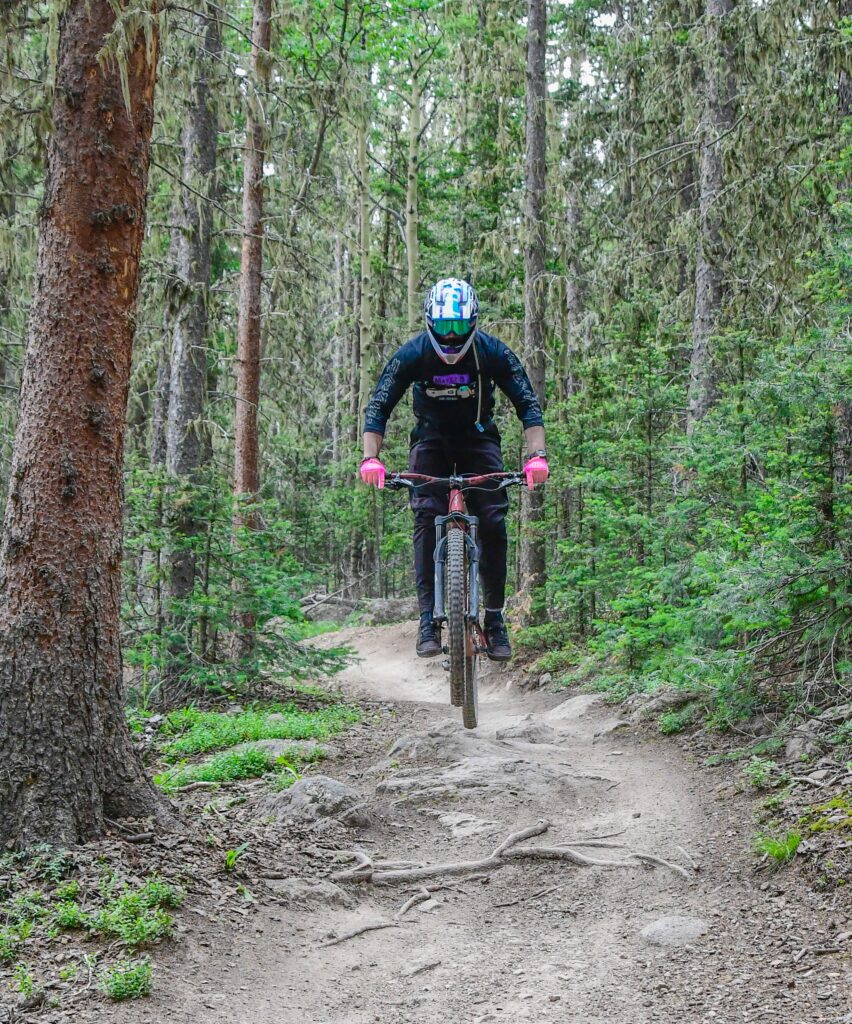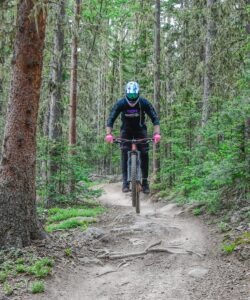 Amaryth "Amo" Gass
HG is pleased to welcome Amo to this year's Women's Weekend! Amo is founder and co-owner of Sedona Mountain Bike Academy, a top notch MTB coaching company. Amo is a certified MTB coach who raced collegiate level XC. She was born and raised in the woods of New Hampshire, spending all of her free time outside. Now residing in Sedona, she loves to ride, guide, and instruct the technical and ever-changing terrain of Sedona because it empowers riders' confidence in the saddle.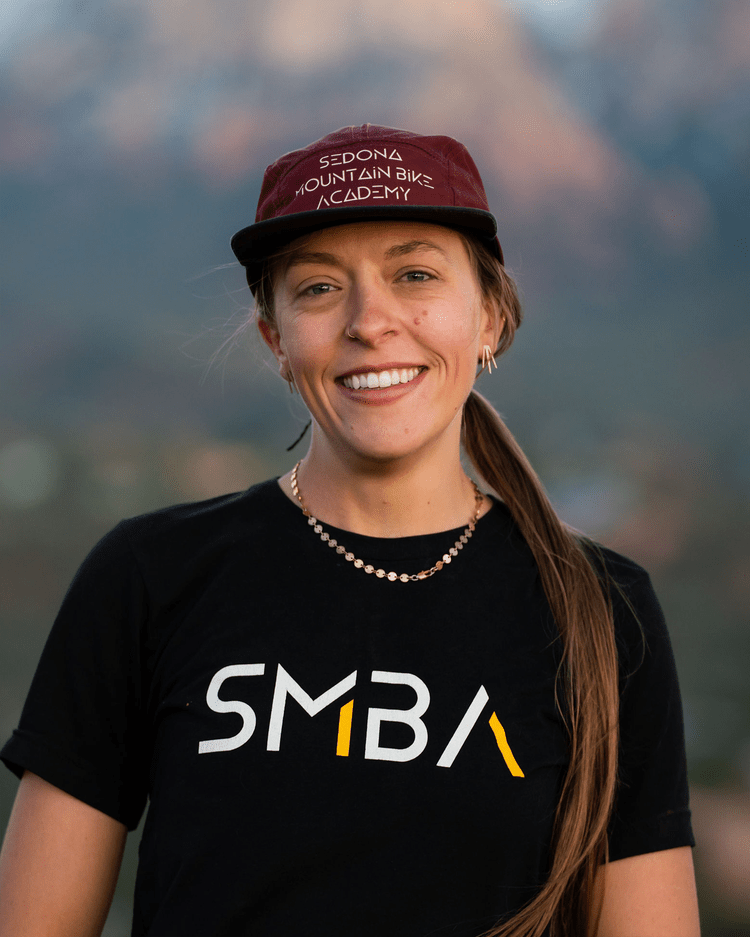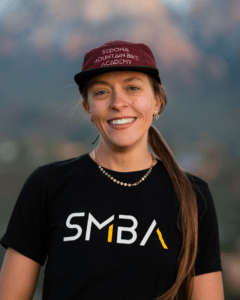 **PLEASE NOTE:  HG believes a well-rounded athlete benefits from the perspective of both male and female coaching. While this clinic is focused on the ladies, HG will utilize professional male coaches**