Pachanga for your soul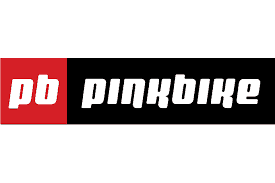 In the age of Coachella-sized mega mountain bike festivals and corporate takeovers, hidden away on an island in the desert sky, a party forms. Or as the locals call it, a Pachanga—a Mountain Bike Pachanga, to be exact—that lasts for three days: a beacon, lit by a campfire, calling you and your closest riding buddies to the high desert to ride some trails, demo a few bikes, and build lasting memories. At its soul, this is how the Pachanga began—10 friends who care about the trails and riding in their town, looking to have a good time together, and wanting to show off how awesome Tucson, AZ is. Five years ago TORCA (Tucson Off-Road Cyclists and Activists) was founded in a pick-up truck on the way back from a trip to Angel Fire. We had two goals in mind, 1) maintain and fix Tucson's oft-neglected, but amazing trails, and 2) show them off to the world. There is a hidden gem in Tucson that is overlooked because of all the amazing places to ride in Arizona. But for those seeking adventure and gnar, discovering Tucson is like discovering the best taco cart in the parking lot of your favorite bar.
Check out PinkBike's write up on our beloved annual Pachanga!